"Cayman Kai Vacations" chosen best Privately Owned Properties

---
"Click on area of interest below"
Cayman Kai Vacations

Specializing in offering the

Vacation Rentals, Rental Management, & Investment Properties in the Cayman Kai/Rum Point

Grand Cayman, Cayman Islands

Cayman Kai Vacation Rentals

Specializing in offering

Vacation Rentals, Rental Management & Investment Properties in the Cayman Kai/Rum Point & North Side area

Grand Cayman, Cayman Islands

---


Every Water Sport you could every what!
and much more!!!
Scuba Diving, Snorkeling, Boating, Sailing, Jet Skiing, Parasailing, Windsurfing, Kayaking, Windsurfing, Sport & Deep Sea Fishing, Hobbies Cats, Aqua Trikes, View Boards, Sun Searcher Floats, Banana Boat Rides, Paddle Cats, Paddleboats, Parasailing, Water-Skiing or Stingray City Outings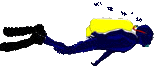 Whether you opt to go in it, under it, or just sit above it, there's something about the turquoise waters, white sand and refreshing breezes that keep visitors to the Cayman Islands coming back for more. There's no limit to the number of things you can see and do, from the thrill of going underwater without getting wet to the fun of diving, snorkeling, wind sports, swimming, sailing, fishing or just basking in the sun at the beautiful Rum Point Beach which is only 150 feet from your front door..

"The ideas are endless when you just add water".

Click on picture to go to favorite sport.

Diving Snorkeling Wind Sports Stingray City Submarines Fishing Sailing
---
Located right in

Red Sail Sports Facility at Rum Point

Red Sail Sports has a complete water facility at Rum Point Beach
which is about 200 feet from "The Island House at Cayman Kai".
Red Sail Sports Grand Cayman is the most complete diving and water sports center in the Caribbean and the Pacific offering the highest standards of service to its guests. Red Sail Sports celebrates ten years of providing quality diving, sailing, water sports and retail service to guests of the Caribbean's. Red Sail Sports offer a variety of ways to get wet. These include ocean kayaks, windsurfing boards, hobie cats, wave runners, aqua trikes, view boards, sun searcher floats, banana boat rides, paddle cats, paddleboats, parasailing, water-skiing or small sailboats.
If water sports are what you cave for, Red Sail Sports provides everything for you just about 150 feet from your front door. Any water adventures or equipment you might desire.
Red Sail Sports has opened an impressive new Water Sports Center at Rum Point, with plenty of exciting beach toys for the young at heart along with a full diving and snorkeling trips to world famous Stingray City and the North wall. They also feature diving and snorkeling lessons and jet ski, sunfish, paddleboat, dive and snorkel gear rentals. Choose from wind surfers, sailboats, wave runners and water-skiing. To add to all this waters sports excitement is a glass bottom boat, which takes passengers and sorcerers to the famous Stingray City/Sandbar and nearby coral reefs. Changing rooms, showers and lockers add to the new conveniences.
---
Located right in Cayman Kai area

Cayman Kayaks offers eco-adventure tours in the pristine waters of the
North Sound, the largest reef-fringed lagoon in the Cayman Islands.

Escape the crowds of Seven Mile Beach and discover
the tropical island atmosphere of Cayman Kai.

Explore the mangroves, bays and beaches of Grand Cayman
on stable and safe sit-on-top kayaks.

No experience necessary - Everyone is welcome

We are very easy to find! We are conveniently located at Kaibo Yacht Club, at beautiful Cayman Kai. Enjoy your kayak adventure and drink, dine and relax on the beach of one of the island most popular bars.
---

Cayman Islands Underwater Helmet Diving - Sea Trek Cayman
Make sure your sound is turned on.

Click on speed 56Kbps for - Dial Up

Click on speed 100Kbps for - DSL or Cable

- It might take a few seconds to start.

---
Need information or have questions...Call (Click on Call Now-It's Free)

or call (412) 828-2111

or

Cayman Kai Vacations

Specializing in offering

"The Island Houses of Cayman Kai"

Vacation Rentals, Rental Management and Investment Properties

in the Cayman Kai/Rum Point area, Grand Caymans, Cayman Islands.

Click on to print page

Click on to return to
Caribbean Vacation Grand Cayman Island Houses Rentals, Cayman Kai, Rum Point, Grand Cayman, Cayman Islands