"Cayman Kai Vacations" chosen best Privately Owned Properties

---
"Click on area of interest below"
"Cayman Kai Vacations"

offering in Cayman Kai/Rum Point and the North Side of Grand Cayman, Cayman Islands

Specializing in offering the

Island Houses of Cayman Kai

Vacation Rentals, Rental Management, & Investment Properties

in the Cayman Kai/Rum Point Grand Cayman, Cayman Islands

Specializing in offering

Villa's, Condominiums

Vacation Rentals, Rental Management & Investment Properties

in the Cayman Kai/Rum Point & North Side area Grand Cayman, Cayman Islands

click on to print page

---

---
International Scuba Diving Hall of Fame

It is little wonder that the beautiful Cayman Islands is home to the International Scuba Diving Hall of Fame. Synonymous with world class scuba diving, the Cayman Islands boasts some of the greatest underwater diversity anywhere in the world: deep, dramatic walls adorned with sponges and corals in a stunning array of colours; shallow reefs filled with schooling fish and small invertebrates; an assortment of wrecks; world famous Bloody Bay Wall and the legendary Stingray City, the world's best 12-foot dive.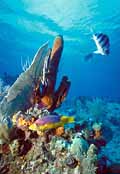 The International Scuba Diving Hall of Fame was designed to honour individuals whose contribution to the sport of scuba diving has been immeasurable. Coming from diverse backgrounds and fields, all inductees possess a track record of offerings to the development, growth and/or promotion of the sport of recreational scuba diving around the world. The honour bestowed upon them commemorates the achievements and contributions of the champions of diving.

Each year the Cayman Islands hosts the annual Dinner and Induction Ceremony, where the pioneers, artists and entrepreneurs are presented with prestigious awards for their outstanding contributions to the sport.

The Diving Hall of Fame Board of Directors oversees the Diving Hall of Fame project. These Board Members are internationally recognized individuals who have contributed to the sport, are actively involved in the scuba diving industry, and are individual leaders of their local dive community.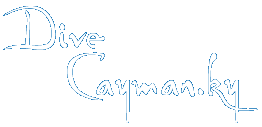 Click above
Cayman is known for its fabulous diving with over 200 dive sites, incredible visibility and ideal water temperatures averaging from 77 to 83 degrees. Typically most dive operators offer 2-tank dives in the morning consisting of a guided 100ft wall dive followed by a shallow 50ft buddy dive. The Cayman walls are spectacularly beautiful with brightly coloured corals and sponges, aquatic life including eagle rays, turtles, tarpon, nurse sharks and a large assortment of tropical fish.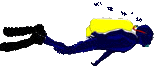 Click on the Name or the PDF graphic symbol beside the file of your choice to view.

Depending upon how you have your browser and computer set up, you may be asked to download

the file to your computer or the file may open automatically in a new browser window
You will need

to view
---

Toll Free Reservations: 877-RED-SAIL or 877-733-7245

Phone - 345-947-9203 Direct

Red Sail Sports Information and Price Sheet Subject to Change

Red Sail Sports has a complete water facility at Rum Point Beach

which is about 150 feet from "Island Houses of Cayman Kai".

They offering rentals of jet ski's, paddle boats, kayaks and other water equipment
If water sports are what you cave for,

Red Sail Sports Grand Cayman

provides everything for you just about 150 feet from your front door. Any water adventures or equipment you might desire.

Red Sail Sports has opened an impressive new "Water Sports Center" at Rum Point, with plenty of exciting beach toys for the young at heart along with a full diving and snorkeling trips to world famous Stingray City and the North wall. They also feature diving and snorkeling lessons and jet ski, sunfish, paddleboat, dive and snorkel gear rentals. Choose from wind surfers, sailboats, wave runners and water-skiing. To add to all this waters sports excitement is a glass bottom boat, which takes passengers and sorcerers to the famous Stingray City/Sandbar and nearby coral reefs. Changing rooms, showers and lockers add to the new conveniences.
---
Click on the picture or links to go to their web sites

Red Sail Sports is dedicated to helping people have fun. We understand that while you're on vacation, you want to make the most of it. Red Sail Sports opened in 1987 at the Hyatt Regency Hotel on Grand Cayman. We started with two dive boats, some beach toys and about 20 enthusiastic staff members. Since then, we've built a reputation as one of the world's leading resort water sports operators. Our philosophy has remained the same throughout the years: Give the customer the highest quality service possible. Today, Red Sail Sports has now grown and maintains dive shop locations at all major beach resorts on Grand Cayman, and an impressive range of resort retail boutiques. In 2000, the company recognized the need to branch out and began offering full-scale Destination Management services to corporate meeting planners. Our dedicated sales team ensures smooth vacation planning for large corporate groups. www.redsailcayman.com

Ocean Frontiers is a unique Water Sports facility formed with the mission to provide memorable Dive vacation packages for visitors to experience the Frontiers of East End, Grand Cayman. You will be exposed to the best coral reefs and the best wall diving in the Caribbean in a safe, enjoyable and relaxing atmosphere with professional, courteous service and ecologically minded staff. Less crowds...more vacation! Experience the luxury of rolling out of bed and onto your waiting dive boat with accommodation packages at Compass Point Dive Resort. www.oceanfrontiers.com

We offer personalized service to make your vacation a terrific memory of fantastic diving! We go to sites that you want to dive. Some of the popular sites are Big Tunnels, Trinity Caves, Orange Canyon, Tarpon Alley plus 100s more. You can even take home photos and video of yourself just ask for our Photo Specialist when you book your diving. We have daily boat trips to take you for Wall dives to the West, North and South sides of the island. We also have cool shallow dives to beautiful reefs, and fun wrecks to dive. And don't forget about our Famous Stingray City! The best shallow water dive you will ever do! Dive the Cayman's crystal clear water with spectacular visibility over 100 ft to see exciting walls, reefs, drop-offs, caverns and tunnels in lovely temperatures of 80-86 degrees, not to mention over 200 species of reef and 100s of colorful marine life.Ask about our special rates for charters and private trips! http://www.caymandivingschool.com/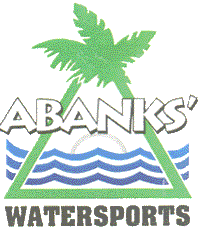 The shore diving at our shop offers three of the best shallow dives on the island; Eden Rock, Devils Grotto and Paradise Reef. Best of all the access to these sites is free.
Or you can relax on a guided dive through the caves and swim through a place where the Tarpon Hide and the Silver Sides engulf your body.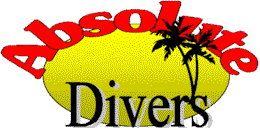 Dive relaxed, unhurried and at the pace you want. We specialize in small groups up to 10 divers or 15 snorkelers and custom charters. Get to the dive site of your choice fast and at a comfort level that surpasses that of the average dive boat. Very cruise ship friendly We have no set departure or return time, allowing us to meet you at whatever time you come ashore and return after your dive charter in time to catch the tender back to the cruise ship.Our flexible schedule allows you to dive around your vacation plans rather than plan around your diving, making your dive trip a personalized adventure that suits your needs.www.absolutedivers.com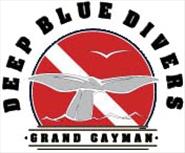 At Deep Blue Divers Ltd we "guarantee" you the ultimate Dive experience allowing you to relax and have fun without the hassles of rigid time schedule. We offer daily 2 tank AM, PM Dive trips to the West, North and South Walls, also Stingray City and family snorkel trips. We also run private charters for groups, families and small personalized groups.
www.deepbluediverscayman.com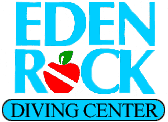 Eden Rock Diving Center is the gateway to the main Water sports attraction Eden Rock and Devil's Grotto reputed to be the 2nd and 3rd best shore dives in the world.
www.edenrockdive.com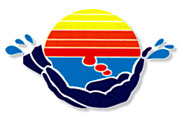 Don Foster Dive
Located on the waterfront south of George Town. We offer 2-tank dives, 1-tank dives, Stingray City dives, night dives, Easy-access shore diving, instruction, resort courses, Certification courses up to Dive Master and Specialty courses are available www.donfosters.com

At Indigo Divers we have raised the bar on comfort and service. Our 28 ft Sea Ray Bow Rider combines 5 star service with unrivalled comfort and relaxation. With just six divers maximum, we guarantee an exclusive experience. Owner-operated for the best in personal service. Also offering luxury private charters for diving, snorkeling and Stingray City. Professional videography service for a personal souvenir. Guided dives, resort courses and referrals. Also offering luxury private charters for diving, snorkeling and Stingray City. Professional videography service for a personal souvenir www.indigodivers.com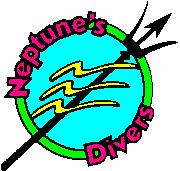 We at Neptune's Divers specifically cater to individuals and small groups who are looking for personal attention and diving freedom. Daily am and pm 2 tank trips, night dives and instruction daily .www.neptunesdivers.com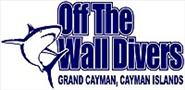 Specializing in small Dive Groups. From beginners to novice. Allowing longer bottom times for computer divers and appropriate surface intervals. We offer training from Resort courses to Full Certification to Nitrox. We also offer Mangrove Tours geared towards the person who would love to learn about and interact with the mangrove ecosystem.
www.otwdivers.com

Bob Soto's Reef Divers has been around since 1957. From our modest beginnings on Pageant Beach to our current location at the Lobster Pot, Bob Soto's Reef Divers have been the pioneers of scuba diving in the Cayman Islands. Today, we continue to lead the way into the future.
Spectacular natural beauty, a wealth of activities and points of interest, and all the modern conveniences to make your stay as comfortable as possible can be found here on the largest and most developed of the three Cayman Islands. Grand Cayman is the home of George Town, the capital city, which boasts some of the finest cuisine and shopping in the Caribbean. Whether you want to explore a sunken wreck, dance the night away, or simply go sightseeing,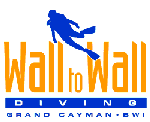 Personally guided diving at its best. Catering specifically to individuals and small groups of family and friends who want to get the most out of their diving. Our 36' custom-built dive boat is spacious and comfortable with all the necessary facilities. With a maximum of 8 divers we keep our diving flexible and personalized. Whether you are an experienced diver or thinking of taking the plunge for the first time we can tailor - make a dive experience just for you.
www.walltowalldiving.com
---
Cayman Islands Underwater Helmet Diving - Sea Trek Cayman


Sea Trek is the most amazing diving experience you will ever have.....
It is the easiest and most comfortable way to explore underwater and is as simple as walking and breathing!!
Join us and take a one-hour fully guided tour of the sea bed in the warm, crystal clear waters of one of the world greatest diving locations - the Cayman Islands.
•NO swimming skills are needed.
•Your hair WILL NOT get wet!
•Full on-site changing facilities & showers

Experience the thrill of exploring the open ocean and all its wonders, without giving up precious vacation time for specialized training.
Ideal for swimmers and non-swimmers alike and suitable for those eight years and older, Sea Trek is the world's premier underwater helmet diving experience.
Imagine walking in zero gravity while surrounded by incredible aquatic life - that's the Cayman Sea Trek experience.
They are located in Georgetown, next to the Royal Watler Cruise Ship Terminal. Look for Hammerheads Bar...
---

Need more information or have questions

Robert Wagner

Phone Number (412) 828-2111

Caribbean Vacation Grand Cayman Island Houses Rentals, Cayman Kai, Rum Point, Grand Cayman, Cayman Islands
Copyright © 2004-2020

Cayman Kai Vacations

All Rights Reserved

Note that Copyright applies to the entirety of the content of this web site.

Site Design & Maintenance by

Web Master -

Cayman Kai Vacations