"Cayman Kai Vacations" chosen best Privately Owned Properties

---

"85 Degrees"

Average Temperature

---

"82 Degrees"

Average Water Temperature

---

"7"

Average number of spectacular sunsets at Rum Point Beach in a week

---
"Click on area of interest below"





























































































"CAYMAN KAI VACATIONS"

"Villas, Rum Point Club Resort,

Island Houses and Condominiums"

in Cayman Kai/Rum Point and North Side of Grand Cayman

click on to print page

---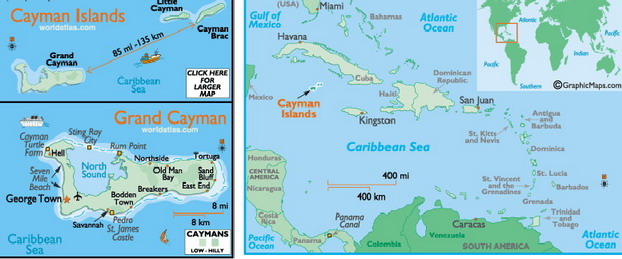 ---
It's the closest you'll ever come to taking your vacation for a test drive.

With the power of Google Earth you can explore the three islands, Grand Cayman, Cayman Brac and Little Cayman and the Cayman Kai area from home. Fly from any area, zooming in tight or pulling back for a wider view. With satellite imagery, it's almost like being here in person, view beautiful beaches, attractions and dive sites.
Start exploring. It's easy. Please to your computer. It's completely free.
Now you're ready to immerse yourself in the Cayman Islands—Google Earth Style.

Once you have Google Earth installed on your computer just click on the links below

and you should receive a pop up that a web site want to
"Open", "Save", or Save As"
Click on "Open" and Google Earth will open automatically and the map will be loaded.
From your aerial view, you'll notice place marks throughout the islands. To learn more, click on the different icons
that represent beaches, attractions, and dive sites, and you'll get interesting facts and photos that give you a taste of the experience.

If you would like to save to your computer for future viewing just click on "Save As"

and reminder where you save it.
Click here to
"Open" to view now or "Save As"
to your computer for future viewing the
Check here to

"Open" to view now or "Save As"

to your computer for future viewing the
Often described as "the islands that time forgot", the Cayman Islands are an idyllic setting for a relaxing vacation. If you are looking for glittering nightlife, casinos and white water rapids type excitement, this is "not" the place.
The Cayman Islands are made up of three lush islands, Grand Cayman, Cayman Brac and Little Cayman; all surrounded by some of the bluest water in the world. Part of the British West Indies, the Cayman Islands are nestled approximately 200 miles south of Cuba. There is plenty of snorkeling, diving, sailing and boating to be done on all three of the islands.
The Cayman Islands are probably best known for being one of the world's top dive sites. Many tourists come down solely to explore the vast underwater life. So, if you're a diver, you're in for a real treat, and if not, we will have you diving in no time.
The Cayman Islands are a British Colony with a Governor appointed by the British Government. The capital is George Town. George Town is the "center" of activity on the islands. Duty-free shops, tourists, restaurants and off-shore banking are all abundant in George Town.
The total landmass of the three Cayman Islands is 100 square miles

Grand Cayman occupies 76 miles; 22 miles long by 8 mile wide: highest point 60'

Cayman Brac occupies 14 square miles; 12 miles long by just over one mile wide

Little Cayman, 10 square miles.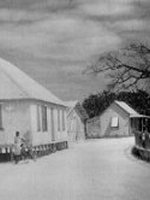 The Cayman Islands were discovered on May 10th, 1503 by Christopher Columbus on his fourth and last voyage to the new world. He was actually on his way from Panama to Hispaniola when his ships were steered off course by strong winds and he sighted Cayman Brac and Little Cayman. The story says that he reported sighting two small islands so full of tortoises (turtles) that they looked like rocks and he gave the islands the name Las Tortugas (The Turtles).

Over the next 150 years the islands went through several name changes and played host to various visiting ships as sailors would use the islands to replenish their supplies of fresh water, as well as stocking up on turtle meat and various wild fowls. One of the name changes, Caymans, is believed to have reflected the presence of crocodiles and was derived from the Carib word for the crocodile family. Indeed, several visiting buccaneers including Sir Francis Drake and William Dampier noted "large lizards" and crocodiles on these islands during the 1500's to 1700's.

In 1655, the islands came under British control when Jamaica was captured from the Spanish by Oliver Cromwell's army. They officially became a British territory when the Treaty of Madrid was signed in 1670 and Spain gave to Britain, "all those lands, islands, colonies and places whatsoever situated in the West Indies".

Records show Cayman Brac and Little Cayman being settled before Grand Cayman, but these settlements did not last long as the settlers often fell prey to Spanish pirates and they were finally recalled. This was all between 1655 and 1671, during which time it is reported that Sir Henry Morgan also paid visits to these islands. Pirates continued to sail the Caribbean under permission from their countries and were know as privateers. Their mission was to plunder enemy ships and return seized wealth to their country.

Privatizing officially came to an end with the Treaty of Utrecht (1713-1714). As a result of this treaty, France and Spain ceased hostilities towards other European countries, including Britain, and the islands are then reported to have become hideouts for these out-of-work pirates. With the islands now safe from attack, settlers returned and records show permanent settlers in 1734 when land was granted to several families. The descendants of some of those settlers reside here still.

One of the most told stories in the islands history is the story of "The Wreck of the Ten Sails". Legend says that one night in November, 1788, the "Cordelia", the lead ship of a convoy of merchant ships bound from Jamaica to Britain ran aground on the reef at East End. A signal was given off to warn off the other ships, but was misunderstood as a call to follow closer and nine more ships sailed onto the reef. The people of East End are reported to have shown great heroism in ensuring that no lives were lost and legend further states that one of the lives saved was one of royalty. For this, King George III is said to have granted the islands freedom from conscription, while another report claims that freedom from taxation was bestowed on the people of the islands as a reward. Actual records do not support this story entirely.

There are records of a census taken in the islands in 1802 showing 933 persons of which 545 were slaves and slavery was a part of life until 1833 when the British parliament passed a law freeing slaves in British colonies after a five to seven year apprenticeship. In 1835, the emancipation of slavery meant an outright end of slavery except for registered slaves under the apprenticeship scheme. No Cayman slaves were actually registered because the nearest registration office was in Jamaica, and this caused slave owners to petition the British government for compensation.

In 1832, the islands' first representative government system was formed with the introduction of the Legislative Assembly. It consisted of eight Justices of the Peace appointed by the Governor of Jamaica. The islands were formally annexed to Jamaica in 1863 and this later led to improved mail service to the islands via Jamaica as many schooners now traveled between the two islands. Jamaica finally appointed a Commissioner in the Cayman Islands to oversee the affairs of the country as it was becoming difficult to do from Jamaica. Under these first Commissioners the islands began to develop, with schools, a bank, a small hospital, and a public works program which began construction of roads and an office for the Commissioner.

Long known for their mastering of the seas as fishermen and turtlers, in the early 1900's many Caymanian men took to the seas as sailors aboard merchant ships which sailed the Caribbean, to North America and Central America. The tradition continued until well into the century and Cayman sailors sailed to many countries including Japan, Saudi Arabia and Venezuela. Many of these seamen became captains and chief engineers on ships, but the tradition has dwindled and today's generation stays closer to home.

Probably the most memorable event in the history of the Cayman Islands was the devastating hurricane of 1932. It hit Grand Cayman on 7th November with winds estimated at 150 mph and a storm surge of about 30 feet, then passed over Cayman Brac a day later with winds of 200 mph and a storm surge of 32 feet. The islands were completely devastated and Cayman Brac was hit the hardest with 69 lives lost compared to only 1 lost on Grand Cayman. Many homes were washed out to sea and most lives were lost to drowning. Some people escaped death by climbing trees to escape the water and stories abound of heroic rescues. It took many years for the islands to recover and many of the older residents can still remember vividly the events of the storm.

In 1959, the Cayman Islands got their first constitution and it provided for 12 elected members, along with two or three nominated members and two or three official members. There was also an Executive Council comprised of two elected members, one nominated member, and two official members. The Commissioner was replaced by an Administrator who presided over the Legislature and Executive Council and he would consult with the Executive Council when exercising his powers. He was not bound to take advice from them and could act on his own in the best interest of the country.

In 1962, Jamaica became independent and the Cayman Islands opted to remain under British rule. This meant separating from Jamaica, and the power of the Governor of Jamaica over these islands was transferred to the local Administrator. This title was changed to Governor in 1971, and in 1972 a new constitution was adopted. It provided for a legislature of 12 elected members with no nominated members and three official members appointed by the Governor. They would be the Chief Secretary, the Financial Secretary, and the Attorney General. The Executive Council would consist of four elected members and three official members and each member of the Executive Council would have a portfolio of responsibilities.

In 1991, there were calls to revise the present constitution. Increased population and development meant that more elected representatives were needed and responsibilities needed to be re-shuffled. The main changes were the provisions for 15 elected members to the Legislature, and the addition of one member to Executive Council. Members who were elected to Executive Council would now be known as Ministers, and their immediate assistants would now be known as Permanent Secretaries, replacing the name Principal Secretaries. The changes were officially adopted in 1993.

We hope that you have found this brief tour of our island's history informative and interesting and please note that more detailed reading is available by contacting various bookstores on the islands.

Geography & Geology
---
The Cayman Islands are three islands, Grand Cayman, Cayman Brac and Little Cayman, located in the Caribbean Sea. With a latitude between 19 degrees 15 minutes and 19 degrees 45 minutes North, and a longitude between 79 degrees 44 minutes and 81 degrees 27 minutes West, they are well within the tropical zone.

Grand Cayman is about 150 miles south of Cuba and 180 miles west of Jamaica. The three islands are outcrops of the Cayman Ridge, a range of submarine mountains extending west southwest from the Sierra Maestra range in the southeast portion of Cuba to the Misteriosa Bank in the direction of Belize.

The Cayman Trough lies between the Cayman Islands and Jamaica. It is the deepest part of the Caribbean, being over four miles deep. South, towards the Gulf of Honduras, is the Barlett Deep. These deep areas of ocean are in close proximity to the three islands. This, combined with the fact that Grand Cayman and Little Cayman are almost surrounded by living coral reefs, provide the Cayman Islands with some of the most popular dive sites in the world. However, there is no possibility of a fishing industry because apart from the Cayman Bank, a five-mile by half-a-mile area some ten miles west of Grand Cayman which lies at 15 to 20 fathoms, there is no continental shelf.

The total area of the three islands is about 100 square miles. Grand Cayman is about 76 square miles, Cayman Brac, 14 square miles and Little Cayman, 10 square miles.

Grand Cayman is approximately 22 miles long and 8 miles at the widest point wide. The highest elevation is about 60 feet above sea level and the most striking topographical feature is the North Sound, a shallow reef protected lagoon with an area of about 35 square miles.

Cayman Brac lies about 90 miles east northeast of Grand Cayman. It is about 12 miles long and a little over a mile wide. The Bluff is the Brac's most outstanding feature, rising along the length of the island and reaching a height of 140 feet at the eastern end then falling in a shear cliff to the sea.

Little Cayman is five miles west of Cayman Brac and is ten miles long and two miles at its widest point. It is the flattest of the three islands with its highest elevation being 40 feet. To the west, a seven mile channel separates Cayman Brac from Little Cayman.

The three islands are formed of two distinct formations of calcareous rock. The older limestone, called bluff limestone, was formed in the Oligocene-Miocene period, about 30 million years ago. This limestone forms the central core of each island. It is a dense Karst limestone. Surrounding this bluff limestone core is a coastal limestone terrace called "ironshore". Ironshore is a formation of consolidated coral, mollusk shells and marl with some limestone. It was formed about 120,000 years ago in the Pleistocene period.

The Pleistocene period was marked by a series of ice ages. After the last ice age, the sea level began to rise slowly from a level about 400 feet below present sea level.

All the islands lack rivers or streams because of the porous nature of the rock and the absence of hills or valleys. The lack of water and sediment runoff into the sea gives the islands the amazing clarity of water around them. In the rock are many cracks and fissures. Soil is found mainly in pockets, though there is arable land, noticeably on top of the Bluff on Cayman Brac.

---
National Symbols
The Cayman Parrot
| | | | |
| --- | --- | --- | --- |
| About 2,000 parrots inhabit Grand Cayman, while the quieter, smaller Cayman Brac Parrot maintains a stable population of about 400. Nesting in tree holes in old-growth forests, the colourful parrots depend on undisturbed woodlands and black mangrove forests for survival. The Cayman Islands parrots are two sub-species of the Cuban Parrot (Amazona Leucocephala). Cayman's parrots have iridescent green feathers with darker edges over the body, a white eye ring, red cheeks, black ear patches and brilliant blue wing feathers which are only obvious when the bird is in flight. The tail has blue outer edges, with some red and yellowish-green underneath. The Grand Cayman Parrot (Amazona leucocephala caymanensis) also has a pink flush to its whitish forehead. The Cayman Brac Parrot (Amazona leucocephala hesterna) is slightly smaller, with more black trim on its green feathers. The crown is pure white, and there is a large maroon area on the abdomen. It is now found only on Cayman Brac. Although it used to inhabit Little Cayman, it was apparently wiped out from there by the 1932 hurricane. Historically parrots were common family pets. Today, however, it is illegal to take a parrot from the wild and keep it as a pet. | | | |
Silver Thatch Palm
The tall, slender silver thatch palm is especially conspicuous at the eastern end of all three of the Cayman Islands, where they sway in the trade winds high above the low, dry thickets of native trees and shrubs. Bearing the scientific name, Coccothrinax proctorii, after botanist Dr. George Proctor, its leaves are what give this tree its common name; they're green on the top and silver on the bottom.
Up to the early 1960s, the silver thatch palm played an important role in the lives of Caymanians. Unusually tough, the leaves have a variety of uses, from roofing for houses to the weaving of hats, baskets and fans. In earlier years, straw rope made from the thatch palm was highly prized in Cuba and Jamaica for use in shipping, fishing and sugar industries. Exporting rope was Cayman's largest source of revenue.
The Wild Banana Orchid
The woods provide shelter for several varieties of flowering plants, including orchids. Probably the best known of Cayman's 26 species of orchids is the wild banana orchid, of which there are two varieties: Schomburgkia thomsoniana var. thomsoniana, which originated on Grand Cayman, and Schomburgkia thomsoniana var. minor, which came from Cayman Brac and Little Cayman.
Both varieties have scented flowers with purple lips, although the petals are predominantly white on the Grand Cayman variety, while the Sister Islands' has slightly smaller flowers, with pale yellow petals. The flowers appear at the top of a long curved spike at the bottom of which cluster banana-like pseudo-bulbs that give this orchid its name.
Coat of Arms
The Cayman Islands coat of arms consists of a shield, a crested helm and the motto. Three green stars representing the Islands are set in the lower two-thirds of the shield. The stars rest on blue and white wavy bands representing the sea. In the top third of the shield, against a red background, is a gold lion "passant guardant" (walking with the further forepaw raised and the body seen from the side), representing Great Britain. Above the shield is a green turtle on a coil of rope. Behind the turtle is a gold pineapple. The turtle represents Cayman's seafaring history; the rope, its traditional thatch-rope industry; and the pineapple, its ties with Jamaica.
The Islands' motto, He hath founded it upon the seas, is printed at the bottom of the shield. This verse from Psalms 24 acknowledges Cayman's Christian heritage.
The proposal for a coat of arms was approved by the Legislative Assembly in 1957, and public input was sought on its design. The Royal Warrant assigning "Armorial Ensigns for the Cayman Islands" was approved by Her Majesty's command on 14 May 1958.
Written permission from the Chief Secretary's office is required for any non-governmental use of the Coat of Arms. More information on using national symbols is available on the Portfolio of Internal and External Affairs web site.
Flag
The flag of the Cayman Islands was adopted in 1959. Prior to that, the Islands had used the British flag for all official occasions. Set on a navy blue field, the flag features the red, white and blue British Union Jack in its upper left-hand corner, and the Cayman coat of arms encircled in a pure white ground in the right-hand centre of the field. The maritime flag features a red field.

Information on flag protocol is available on the Portfolio of Internal and External Affairs web site.
National Song
Cayman's national song, Beloved Isle Cayman, was written by the late Mrs. Leila Ross Shier in 1930. Regarded as the unofficial national song for many years, it became the official national song when the Cayman Islands Coat of Arms, Flag and National Song Law was passed in 1993.
As a British Overseas Territory, the national anthem is God Save the Queen.

Beloved Isle Cayman
As composed by Leila Ross-Shier, June, 1930

1)O land of soft, fresh breezes, Of verdant trees so fair
With the Creator's glory reflected ev'rywhere.
O sea of palest em'rald, Merging to darkest blue,
When 'ere my thoughts fly Godward, I always think of you.

(Chorus) Dear, verdant island, set In blue Caribbean sea,
I'm coming, coming very soon, O beauteous isle, to thee.
Although I've wandered far, my heart enshrines thee yet.
Homeland! Fair Cayman Isle I cannot thee forget

2)Away from noise of cities, their fret and carking care,
With moonbeams' soft caresses, unchecked by garnish glare,
Thy fruit and rarest juices, abundant, rich and free,
When sweet church bells are chiming, my fond heart yearns for thee.

(Chorus)

3)When tired of all excitement, and glam'ours worldly care,
How sweet thy shores to reach, and find a welcome there,
And when comes on the season, of peace, good will to man,
'Tis then I love thee best of all, beloved Isle, Cayman!

(Chorus)
National Heroes
| | | | |
| --- | --- | --- | --- |
| In 1993, the Legislative Assembly passed the National Heroes Law, providing for the declaration of persons who have rendered exceptional service, as national heroes. The first national hero, the late Executive Council member, Hon. James (Jim) Manoah Bodden, was named in 1994. In 1996, the second hero, Mrs. Sybil Ione McLaughlin, first Speaker of the Legislative Assembly, was named. | | | |

---
Owen Roberts International Airport (GCM)
Current Actual Satellite Weather Map
Climate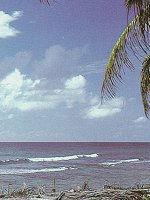 The Cayman Islands is in the northeast trade wind belt of the Caribbean and enjoys a stable climate. Cool winter nights and hot summer days are the year-round norm, influenced only occasionally by winter storms known as Nor'westers, or, a tropical storm or hurricane threat every few years. Summer humidity can be uncomfortable, but the cool sea breezes at night usually bring relief.
Rainfall
Rainfall is seasonal, from May to November, with May/June and September/October typically being the wettest months. The driest months are usually February and March. Rainfall is generally the result either tropical thunderstorms which develop in the summer months, or, localized rain resulting from the evaporation of water in the central mangroves of the main island. "Tropical Waves" drift through the Caribbean in the summer months, often depositing large amounts of rainfall before they dissipate. On occasion they organize to form tropical storms or even hurricanes. Localized rainfall usually results when the summer heat causes evaporation of water in the central mangrove wetlands and rain clouds are formed. These clouds generally drift to the west, depositing rain on the western side of the island. The wettest day on record is November 30, 1993 with 7.8 inches. Although unconfirmed, it is said that a hurricane in 1909 dumped an estimated 12 inches of rain in a 24 hour period.
Temperatures
January and February are the coolest months with daytime high's in the upper 70's to low 80's and nighttime low's in the mid 60's to low 70's. Summer temperatures peak in July and August with daytime highs in the upper 80's to low 90's and nighttime low's in the low 80's. High humidity in the summer months can often make the days and nights feel hotter. On January 19th, 2000, we registered a low temperature of 58°F, with no wind.
Winter Storms
Occasional "Cold Fronts" pass through the islands in the winter months, the remnants of more intense winter weather moving south through the southeast US and northwest Caribbean. If strong enough, the resulting local winter storms known as Nor'westers may be accompanied by extremely rough seas which can cause coastline damage and beach erosion.
Hurricanes
The Cayman Islands has had many encounters with devastating hurricanes over the past two centuries of recorded history. Although the hurricane season runs from June 1st to November 30th, the months of September, October and November are typically the most active for our area, the southwest Caribbean. This is the period when storms tend to form in the southern Caribbean and move north, into or close to our area. Visitors to the islands need not worry about being trapped during a hurricane as evacuation plans are in place and have worked well in the past. The last hurricanes to directly impact the Cayman Islands were Gilbert in September of 1988, Mitch in October of 1998, Michelle in November of 2001 and the worst of all Ivan on September 12, 2004.
Tides
Grand Cayman's tide table is based on that of Galveston, Texas, minus 8 hours 1 minute. Spring tides range from 10 to 12 inches and autumn/fall tides from 15 to 20 inches.
Time Zone
The islands remain on Eastern Standard Time but without changing to Daylight Saving Time in the summer.
Money Matters
The local currency, the Cayman Islands dollar, is equivalent to US $1.25. American currency is generally accepted as are major credit cards. Banking hours are 9 am to 2:30 pm Monday through Thursday, and 9 am to 1 pm, and 2 pm to 4:30 pm on Friday. The departure tax when leaving Cayman is US $12.50.
Entering The Country
Proof of citizenship and a photo ID are required for U.S. and Canadian visitors: a passport, driver's license, birth certificate together with a return ticket. Passports and return tickets are required for all other visitors.
Accommodations
Visitors have the choice between international luxury hotels and million-dollar condominiums to comfortable guest houses and dive resorts.
Water sports
Cayman is regarded as a world-class SCUBA diving destination. Wall, wreck, reef and the famous Stingray City diving excursions are conducted daily by over 30 professional diving organizations. Sport fishing is also big in Cayman and the annual Million Dollar Month tournament continues to gain popularity among international anglers. Other water sports include snorkeling, parasailing, board sailing, and skiing.
Land sports
Golfers can take a swing at the Jack Nicklaus golf course, drive at the 18-hole Championship Links at Safe Haven, or take in some tennis, squash, or other outdoor sports. Visitors are welcome at the local gyms.
Medical Facilities
The George Town Hospital in Grand Cayman and Faith Hospital in Cayman Brac are equipped to deal with most emergencies. Emergency airlifts to Miami can be arranged very quickly if necessary.
Transportation
Major car rental agencies and excellent local ones provide cars, jeeps, and buses. A valid driver's license from your country of origin would be needed to obtain a visitor's driving permit. Ground tour operators and taxis will also take you around on island tours if you prefer not to drive. Also available for rent are bicycles, scooters, and motorbikes.
Taxi Rates
Rates are one way and based on up to four passengers per taxi, and two pieces of luggage per person. Extra luggage costs US $1.20 or CI $1.00.
Duty Free Shopping - Visit our Shopping page
A number of shops offer the world's best perfumes, watches, jewelry, crystal, and china at duty free prices.
Marriage Requirements - Visit our Wedding & Honeymoon page
You can get married in Cayman in 24 hours. Documents required from both partners are proof of identity, your Cayman Islands embarkation/disembarkation card, certified or original copies of divorce decrees/death certificates.
Religion & Churches
Cayman is, mainly, a Christian community with churches representing various denominations including the Roman Catholics, Anglicans, Seventh Day Adventists, Presbyterians. Visitors are always welcome at services.
Festivals & Carnivals - Visit our Festivals page
The Pirates Week Festival held in October celebrates the island's swashbuckling history and is the largest annual festival. The Batabano Carnival is held in spring and has a more Caribbean flavor with costumed bands taking to the streets to the sound of steel pan music. The Queen's Birthday Parade in June is an event of pomp and underlines Cayman's close ties with the British Crown.
Nightlife
Several nightclubs cater to American and Caribbean musical tastes. There are two comedy clubs, two local theatres that regularly stage dramatic performances, and a cinema that presents current movies.
Dress
Dress is casual and public nudity, including topless sunbathing, is strictly prohibited. A beach cover-up shirt, or dress is required when you leave the beach. For nighttime dining, casual elegance - something more than T-shirt and shorts - are preferred.
Pet Regulations
A current official health certificate for your pet plus a completed application form for the importation of dogs and cats to the Cayman Islands are needed to obtain an Import Permit.
Specializing in offering

"Villas, Island Houses, Town Houses,

Condominiums and Single Family Houses"

in Cayman Kai/Rum Point area and the North Side of Grand Cayman

Vacation Rentals, Rental Management & Investment Properties

in the Cayman Kai/Rum Point & North Side area Grand Cayman, Cayman Islands

You are the
Visitor to this site
Copyright © 2004-2022

Cayman Kai Vacations

All Rights Reserved

Note that Copyright applies to the entirety of the content of this web site.

Site Design & Maintenance by

Web Master -

Cayman Kai Vacations
---
Caribbean Vacation Grand Cayman Island Houses Rentals, Cayman Kai, Rum Point, Grand Cayman, Cayman Islands