"CAYMAN KAI VACATIONS"

"Villas, Rum Point Club Resort,

Island Houses and Condominiums"

in Cayman Kai/Rum Point and North Side of Grand Cayman

click on to print page

---

Grand Cayman, Cayman Islands
If you haven't stayed on Grand Cayman before, you should

know that most visitors agree that it not only has the highest

standard of living of any of the Caribbean Islands, it also:

Is the Safest Caribbean Island, with no firearms allowed (like Bermuda) and a low violent crime rate.

Is the 5th largest financial center in the world (after New York, Tokyo, London and Hong Kong)

Has the highest GDP/Capita in the Caribbean

Has the highest literacy rate in the Caribbean

Has the lowest unemployment rate

Has the best financial/economic infrastructure

Has the best paved roads, stable electricity supply and state-of-the-art telecommunications
Grand Cayman is the largest and most populated of the three islands. The island is approximately 22 miles long and anywhere from one to seven miles in width. The population on the island at any given time varies greatly due to the high numbers of tourists occupying the island, but averages approximately 36,000.
Click on number or symbol in map to view more information or name above to web site

| | | | | | | |
| --- | --- | --- | --- | --- | --- | --- |
| Attractions | Cities | Dining | Entertainment | Food Markets | Golf | Heritage |

| | | | | | |
| --- | --- | --- | --- | --- | --- |
| Nature | Roads | Shopping | Transportation | Medial Facilities | Liquor |

| | | | | | |
| --- | --- | --- | --- | --- | --- |
| Water Attractions | Beaches | Dive Sites & Operations | Snorkeling | Fishing Charters | Tours |

Kid Stuff Attractions
You can save this interactive map to your computer for further viewing.

You will need to view this file once it is on your computer.

Click on picture to download Google Earth.
"Left Click on this link
to either
open in Google Earth if you have downloaded it already or to "Save" to download this map to your computer for future viewing. Remember where you save it on your hard drive. Once it is on your computer just click on file (Grand_Cayman.kml) and it will open in Google Earth. Then look under "Places" on the left side and click on "Grand Cayman Map".
---
The first edition of the Official Street Atlas of the Cayman Islands was published in 2002.

Each page from the first edition of the atlas is available here in .PDF format for which you will require Adobe Acrobat Reader to view. If you do not have this software installed on your computer then click picture:

Click on Grand Cayman Atlas Pages and an index map will appear. Click on the area of interest and it will draw to screen a .PDF formatted map.

Click on to view other maps: Maps
The capital of the Caymans Islands is Georgetown. Georgetown is the "center" of activity on the island.
Seven Mile Beach area with all its hotels and condo's
---

Some shopping plaza's
---

Click on pictures to their web sites
Compared with its tiny sisters, Grand Cayman is party island. As the largest and by far the most active of the three, the big dot attracts 99 percent of the tourists, most of whom flock to hotel-stocked Seven Mile Beach. You can expect even bigger crowds as fallout from The Firm. Haven't read the book? You won't lack for companion readers - they're everywhere on the island - and almost every local has a story about the film crew or a family member who was an extra.
But mostly Grand Cayman remains unchanged. The diving is still excellent - you'll swear you've taken a plunge into a pet-shop fish tank. The gentle stingrays still cluster at Stingray City. Rum Point Wreck Bar & Grill, a beach bar on the North Sound, still serves up cinnamon rum punches. And you can still spend an entire day floating in azure waters as clear as your hotel swimming pool.
During most sunlight hours you'll be water-bound - hoisting your gear onto an early-morning dive boat or positioning yourselves for optimal tanning on the decadent stretch of Seven Mile Beach. On Grand Cayman, a hotel without a waterspouts shop is a rare sight, but those who want to check out the underwater sights without getting wet can descend 100 feet on the air-conditioned Atlantis Submarine; the company also offers high-ticket 800-foot descents to a shipwreck in a two-person sub.
A day of tooling around in a Rocky Jeep is a must. Head west to the town of Hell, complete with its own velour-clad devil, before zipping over to the turtle farm with its human-size terrapins.
Grand Cayman's sparsely populated East End will refresh you with long stretches of craggy coast. In Savannah, the oldest island structure is a castle rumored to have been built by pirates two centuries ago. Stop by the blowholes for some awesome pictures of watery spires. On the way back, harbor side George Town will tempt you with its Gucci and Fendi shops.
Nights in Grand Cayman are laid-back. Those who don't have an early-morning dive gravitate to Ramada's Treasure Island nightclub and Island Rock disco. Hopping pubs include the Lone Star Bar & Grill with its 104-shot menu and Tex-Mex fare or My Bar on the shores of Sunset House, where parched dive pros head. If you crave some romantic dining head to the deck of the seaside Wharf or to Lantana's for nouvelle Southwestern cuisine. And famous Chef Tell is always ready to shake your hand at his Grand Old House. It's nice to know that fame hasn't spoiled Grand Cayman.
---
Local Economy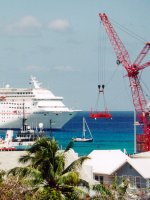 The Cayman Islands have for many years enjoyed a thriving economy with literally zero unemployment. Construction of new homes, hotels and condominium projects keep developers busy, and land sales increase almost every year. To keep pace with the development requires the importation of foreign labor, and there are currently over 10,000 foreign workers in the Cayman Islands.

The tourism industry also continues to boom with a continual increase in cruise ship passenger and air (stay-over visitor) arrivals. The Seven Mile Beach is one of the most popular stretches of beach in the world and is where you'll find many of the finest hotels and condos. Servicing the needs of over one million visitors a year also requires the help of foreign labor.

With a population of approximately 40,000 there is a huge trade with the US. Most locally consumed goods must be imported, and almost all food, clothing, electronics, building materials, automobiles, etc., are imported directly from Miami or Tampa, Florida. Large container ships arrive several times per week with supplies, and air cargo operators deliver fresh produce and other goods regularly.

The financial industry continues to boom with new businesses constantly arriving and established businesses expanding. Each year draws hundreds or thousands of new company registrations, and there are now over 40,000 companies registered in the Cayman Islands. The financial industry is well regulated and stories of the Cayman Islands being a haven for the profits of illegal activities and money laundering are greatly exaggerated. Strict financial supervision and cooperation with US authorities on cases involving the proceeds of criminal activities has led to many arrests both locally and in the US.

Many persons have asked how the local government gets revenue if there is no taxation locally. Well, in simple terms, there are many taxes, but not on your salary or the profits of your business. Taxes, otherwise known locally as fees and import duty are collected on many items, and a few of the major sources of revenue are listed below:
Imported goods, including food, building materials, automobiles, fuel and alcoholic beverages
Land or property transfers (7.5% - 10%)
Tourist accommodations (10%) as well as airport and cruise ship passenger departures
Banks, Trust and Insurance company licenses
Company registration
Telecommunications operating license (Cable & Wireless)
Work permits (Work Visas)
Business licenses
Banking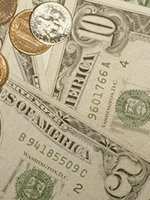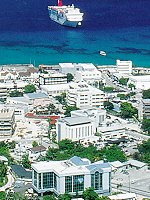 There are currently over 500 banks and trust companies licensed by the government to carry on business from the Cayman Islands. Around 30 have the Category "A" licenses which allow them to carry on business with residents and nonresidents of the Islands. The remaining licensees hold Category "B" licenses and are for the most part restricted to transactions with nonresidents.
Resolute measures have been taken by the Cayman Islands Government in recent years to protect and enhance the reputation of the Islands as a base for offshore financial operations. This action includes the signing of a Mutual Legal Assistance Treaty with the United Kingdom and the United States aimed at narcotics-related and other crime, though specifically excluding tax offenses, which of course do not exist in the Cayman Islands. The positive outcome of this government policy has been the continued steady rise in the number and quality of banks seeking a license to operate from the Islands.
Currently at least 40 of the world's top 50 banks had branches or subsidiaries in the Cayman Islands. This statistic reflects the recognition of the Islands' stature in international finance as well as its position as one of the leading centers of the global Euro-currency market. Banks licensed in the Islands represent over 60 countries.

Local Utilities

Telecommunications service is provided to all three islands by Cable and Wireless (Cayman Islands) Ltd. Due to the wide range of international companies operating in the Cayman Islands and the demands that they have for state-of-the-art telecommunications services, Cable and Wireless continues to invest in new products and services to ensure that their demands are met. Telecommunication services are very reliable and the most recent introduction was digital cellular service.

Electricity is supplied to the general population on Grand Cayman is supplied by Caribbean Utilities Company Ltd. (CUC) under a license from the Government. Visitors to the islands should note that we use 110/115 volts in the same configuration as the USA and Canada. The Sister Islands of Cayman Brac and Little Cayman are supplied with power by Cayman Brac Power and Light (CBPL), and also use 110/115 volts.

Water supply in the islands is serviced by a piped water network, the water being desalinated sea water made by reverse osmosis. Most guest accommodation establishments are connected to "city water".

Real Estate in the Cayman Islands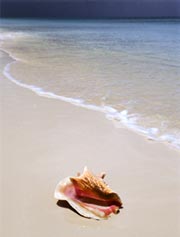 The Cayman Islands real estate market offers the serious investor many great opportunities to make substantial gains over their investment in just a few years. Real estate prices continue to increase each year, but many great bargains can still to be found, if you know where to look.

From inland single house lots to million dollar beachfront properties, a simple one bedroom apartment or a lavish ocean front estate home, there's something for everyone. The best course of action is to contact a local real estate agent who will have the knowledge of the local market, which will be essential for you to make an informed buying decision.

There are many reputable international real estate firms represented locally, as well as many local operations. The field is very competitive and a multi-listing system for properties gives the seller the widest possible exposure, and the buyer access to hundreds of properties.
---

Cayman Customs
Arriving visitors may bring in duty-free any personal items for use while on vacation - laptop computers included. In addition, visitors 18 years and older can bring in duty-free either one liter of alcohol, four liters of wine or one case of beer (not exceeding eight liters) and 200 cigarettes, or 50 cigars or 250 grams of tobacco.
Returning residents are allowed CI$350 worth of goods duty free and this privilege does not apply to visitors. Remember that any gifts you are bringing into the Cayman Islands may also be subject to duty. Duty is never charged on books and camera equipment.
Importing or possession of any kind of illegal drugs including marijuana (ganja) and cocaine is strictly prohibited by law and violators will be arrested and prosecuted by local authorities. Also prohibited without a special permit are: Firearms of any kind (including BB guns); spear guns (or pole spears or Hawaiian slings); live plants and plant cuttings; raw fruits and vegetables because they may carry diseases or shelter harmful insect pests. You may contact the Collector of Customs, (345) 949-2473 if you have questions about any item, prior to your arrival.
US Customs
Each US citizen is allowed to return to the US with up to US$400 in purchases without paying duty, as long as they have been out of the country for at least 48 hours and have not claimed the exemption in the previous 30 days. A couple may claim US$800, a family of four US$1,600, and so on. A duty of 10% will be charged on the excess amount. US citizens may return with one carton of cigarettes duty-free and 80 cents per carton will be charged on any additional cartons. US citizens over age 21 are allowed 2 liters of alcohol duty-free. A duty of 15% will be charged on excess alcohol.
When leaving Cayman, visitors from the US should be aware that products made from farmed green sea turtles such as available at the Cayman Turtle Farm may not be taken back home. The importation of genuine sea turtle products is strictly prohibited by any countries which have signed the Convention on International Trade in Endangered Species (1978) including the US, Canada and UK. In addition, US Customs prohibits the transshipment of turtle products through the US. Any products discovered will be confiscated. You will not be allowed to bring back any plants or plant seeds, vegetables or fruits unless you have official permits from US Customs. Otherwise, these will be confiscated by Customs at US gateways.
About Tourism
Tourism is the lifeline of the Cayman Islands, providing thousands of jobs locally and contributing hundreds of millions of dollars to the local economy each year. Promoting these islands to potential visitors is officially the responsibility of the Cayman Islands Department of Tourism and to their credit a milestone was crossed in 1995 when over one million visitors came to these islands.
In 1999 there were a total of 1,430,056 visitors to the islands, a combination of 394,534 arriving by air and 1,035,522 arriving by cruise ship. Of the total air arrivals for 1999, USA visitors exceeded by far any other country accounting for almost 3 out of every 4, and although no figures are available for cruise ship passengers, most of the cruises originate from the US (Florida), and US citizens again make up a large percentage of the total.
As the tourist market has increased, tourist related attractions have been developed, and serve a twofold purpose - to provide a tourist product, and to protect and restore national heritage and treasures. Among some of these attractions are the Botanic Park, Mastic Trail, National Museum, Stingray City, Turtle Farm and Pedro St. James. Many other attractions exist including submarine excursions, inland caves exploration, the Blowholes at Breakers, shark feeding and more recently a small zoo called Cardinal D's Park. The major attraction for visitors continues to be the undersea world of these islands and second in line to our people, the reefs and other undersea life could collectively be called our National Treasure.
Accommodations
The Cayman Islands offer the visitor many choices of accommodations with many fine hotels, condos, private homes and guesthouses available for rent all over the islands. Whether you prefer the quiet seclusion of the east and north coasts, or the busier Seven Mile Beach area of Grand Cayman, you'll find something to suit your needs.
Rates will obviously vary according to amenities, location, number of bedrooms, etc. and there are also a high and a low seasons for rentals that affects prices dramatically. The high season begins December 15th and runs through April 15th, and, during that time you should expect to pay about up to 50% more for a room. Also, expect to pay a 10% government accommodation tax and 5-10% gratuity for maid service, etc. Even if these prices seem high, several couples sharing a condo or beach house can save substantial amounts over a hotel room.
A Government board of control monitors all the various establishments, and regulations ensure that your accommodations will be clean, safe and worth the price. This ensures that these islands maintain their deserved reputation for high quality and service.
Dining Out
There are over 100 restaurants in the Cayman Islands including fast-food outlets and small native style diners. Visitors can choose from a wide variety of midrange and elegant dining as well as low cost fast-food and take-out outlets on Grand Cayman. Traditional Caymanian cuisine will feature many items unfamiliar to you as well as well-known favorites such as conch, lobster and shrimp. Don't be afraid to sample local dishes such as stewed turtle, oxtail, salt beef & beans and cake & codfish. Other staples include plantain, breadfruit, cassava and rice & beans. Local dessert items include rum cake and cassava cake.
In addition to the local cuisine you'll find Jamaican, Cuban, Central American, Italian, German, British, Thai, Chinese, Japanese, Indian and other. Fast-food chains include Pizza Hut, Dominos, Wendy's, Burger King, Subway and KFC.
Cayman Brac has a few small local restaurants in addition to two hotel restaurants serving buffet style meals and Little Cayman has one main restaurant, the Hungry Iguana, located next to the airport. Dining on Little Cayman is also available at Southern Cross Club, Little Cayman Beach Resort, Pirates Point and Sam McCoy's Lodge.
Most restaurants require shoes and shirts but shorts are generally acceptable. Some of the upscale restaurants may require slacks for evening dinner. Most restaurants will automatically add a service charge of 15% to your total food and drink bill. In this case tipping is not required and you should check your bill before leaving extra. Your food and beverage server receives only a small portion of the gratuity and you may tip extra at your discretion.
Sport-Fishing
The Cayman Islands are well known by fisherman the world over as a top destination for all types of sport fishing. From deep-water trolling for Blue Marlin to casting for Bonefish in the knee-deep waters of a lagoon, you'll find the action you're looking for.
The best fishing is usually in the months of May, June, and July, with Blue Marlin, Yellow fin Tuna, Dolphin, and Bonefish being most plentiful then. Wahoo are most plentiful from December through March.
You will not require any special license to fish in the Cayman Islands, and you may bring your own gear with you. There are certain restrictions on where you may fish, and these areas are clearly marked on information booklets, which are available locally. Once on the island you may contact the Department of Tourism for one of these booklets.
While most of the locals may tend to head out to their favorite 'fishing hole' in a small boat with an outboard motor, you may prefer the comfort and luxury of a large sport fishing cruiser. There are many sport-fishing operators on the island and they usually take care of all your needs including the tackle and bait. Most sport-fishing operators can also arrange trips to Stingray City as well as dive trips and custom charters.

You will appreciate the experience and knowledge of the local boat captains and crewmembers that will assist you while you fish for the big one. Many an angler has left these islands with big smiles and even bigger stories about the one that didn't get away.

There are several fishing tournaments throughout the year with the chance to win big prize money and numerous cash awards are reserved anyone breaking the local record for various species of game fish. Many anglers visit the Cayman Islands each year just to participate in these tournaments and if you would like to fish in one of them be sure to reserve it well in advance.
Dive Guide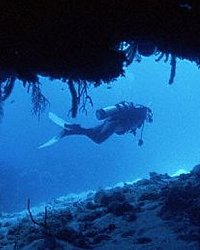 Visit our Diving Site
Many books, picture guides and magazine articles have been published on the subject of diving in the Cayman Islands, and, quite simply, these islands have the best scuba diving that you'll ever find. The sheer number and diversity of the dive sites is truly amazing.
A few of the many dive opportunities include wall dives, cave dives, coral garden dives, reef dives, wreck dives, Stingray City dives, and the list goes on. We won't mention dive sites by name since these won't mean anything to you, but suffice it to say, that after you've visited us and dived our waters, the dive site names will be embedded in your memory. There are several hundred named and regularly visited dive sites on the three islands and the underwater visibility is well over 100 feet.
The dive industry is well established and operates to high standards. All operators employ dive masters with professional certification and safety is paramount. Of course, we are not accident free, but the island has a decompression chamber and most cases of decompression sickness or 'the bends', can be successfully treated locally. For beginners who want to get certified, courses are widely available and thousands of divers have earned their certification while on vacation here.
Conservation of our undersea world is crucial to the well being of these islands and we ask you to observe the following simple rule when diving our waters - LOOK, BUT DON'T TOUCH!!! Coral reefs are extremely sensitive to being touched by divers and you may create more damage than you ever imagined. Some coral grows less than an inch per year and breakage by careless divers can take decades to be repaired. Please be careful not to bump, stand on, break or even touch the coral.
The coral reef and other undersea colonies have evolved over thousands of years and nature has determined the correct balance of marine life. In spite of what you may see others doing, please do not feed the fish, including stingrays. Constant feeding by humans disrupts nature's delicate balance and can have dramatic effects on the future of the reef. If a fish population expands due to constant human intervention by feeding, and that food source is then disrupted, there could be negative consequences for the entire surrounding area.
Once you have arrived and decided to dive our waters, you'll need to find a company to dive with. There are some "cattle boat" operators with disproportionate numbers of divers to instructors, so you should inquire about the maximum numbers of diver on a given trip. Quite often it's better to go with a smaller group where you get more personalized service, and, smaller groups also create less stress and damage to the reef.
Water Sports Visit our Water Sports Site
In addition to great scuba diving, the Cayman Islands offer many other in-water activities and the beaches are literally strewn with water sports operators. Popular water sports include:
Snorkeling - The undersea world of Cayman may be equaled but not surpassed and snorkeling is a good alternative to scuba if for some reason you are not able to dive. There are literally hundreds of sites where the water is shallow enough to snorkel and where you can experience the amazing diversity of our marine world. All of the reputable water sports operators will offer snorkel trips and will take you where the fish are plentiful. Snorkeling from the beach is an alternative to a boat snorkel trip and popular spots include the Rum Point Beach, West Bay Cemetery Reef, Smith's Cove and Eden Rock.
Parasailing - An experience that will not be forgotten. You'll rise to about 200 feet, towed aloft by a powerful speedboat, your parachute gently lifting you skyward. Marvel at the view of the Seven Mile Beach and George Town harbor, and, as you glide through the air, the cruise ships below seemed dwarfed. Enjoy the ride by yourself or with a companion.
Jet Skiing - The noise may be an annoyance to some, but you'll enjoy the exhilaration of zipping along at over 30 mph. A quick lesson in operating the watercraft, and some safety tips, and you'll be on your way. Always be aware of the divers down flags and respect swimmers in the area.
Sailing - Glide quietly along the water and enjoy the warm Cayman breezes as you steer your rented sailboat into the wind. Anchor in a shallow spot and snorkel or swim to cool off. Rather let someone else do the sailing? Then take a sailboat cruise to Stingray City or an evening dinner cruise into the sunset.
Windsurfing - We don't have the big waves of Hawaii but it's just as much fun. The beginner will get lessons in staying upright and steering the sailboard, then it's fun in the sun. The water will lap at your feet as you glide quietly along the gentle waves, pushed by the warm Cayman sea breezes. For the more experienced, the strong winds of the east coast of the island will offer a challenge.
Other water sports include kayaking, water skiing, knee boarding and banana boat rides. Most of the glossy tourist magazines that you'll find once you arrive will have more details about all of the above water sports.
In addition to water sports you'll find other above and below water activities including:
Glass bottom boat rides
Semi-submersible boat rides
Submarine dives to 100, 800 or 1,000 feet
Sailboat dinner cruises
Don't forget that the sun down here in the Caribbean will burn you badly if you over expose yourself. If you're not used to the sun, wear a strong sunscreen such as SPF 30 or higher. Many a vacationer has spoiled their trip with too much sun, too quickly. In addition, please remember that the damage caused by over exposure to the sun lasts long after the tan has faded.
Getting Married in the Cayman Islands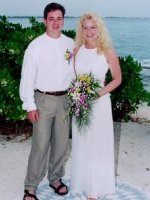 Visitors can get married on the day they arrive, including passengers arriving on cruise ships. You are advised to make arrangements in advance to facilitate paperwork and all required details. A special license will be granted by the Governor for nonresident couples.
Couples must make arrangements for a Cayman Islands marriage officer before applying for the license. One of Cayman's best known marriage officers is Noel Johnson and you may contact him to arrange your Cayman Islands wedding service.
Other requirements include proper documentation proving citizenship and age (passport or birth certificate) and marital status (proof of legal divorce decree or death certificate if spouse has died, if applicable); Immigration pink slip showing legal entry into the Cayman Islands or documentation proving visitors is a passenger on a cruise ship. The minimum legal age for getting married without parental consent is 18 years.
A brochure entitled "Getting Married in the Cayman Islands" and containing complete guidelines and information is available from Government Information Services, Cricket Square, Grand Cayman. Ph: (345) 949-8092; Fax: (345) 949-5936.
Visit our Wedding & Honeymoon Page
---
Specializing in offering

"Villas, Island Houses, Town Houses,

Condominiums and Single Family Houses"

in Cayman Kai/Rum Point area and the North Side of Grand Cayman

Vacation Rentals, Rental Management & Investment Properties

in the Cayman Kai/Rum Point & North Side area Grand Cayman, Cayman Islands

You are the
Visitor to this site
Copyright © 2004-2022

Cayman Kai Vacations

All Rights Reserved

Note that Copyright applies to the entirety of the content of this web site.

Site Design & Maintenance by

Web Master -

Cayman Kai Vacations
---
Caribbean Vacation Grand Cayman Island Houses Rentals, Cayman Kai, Rum Point, Grand Cayman, Cayman Islands